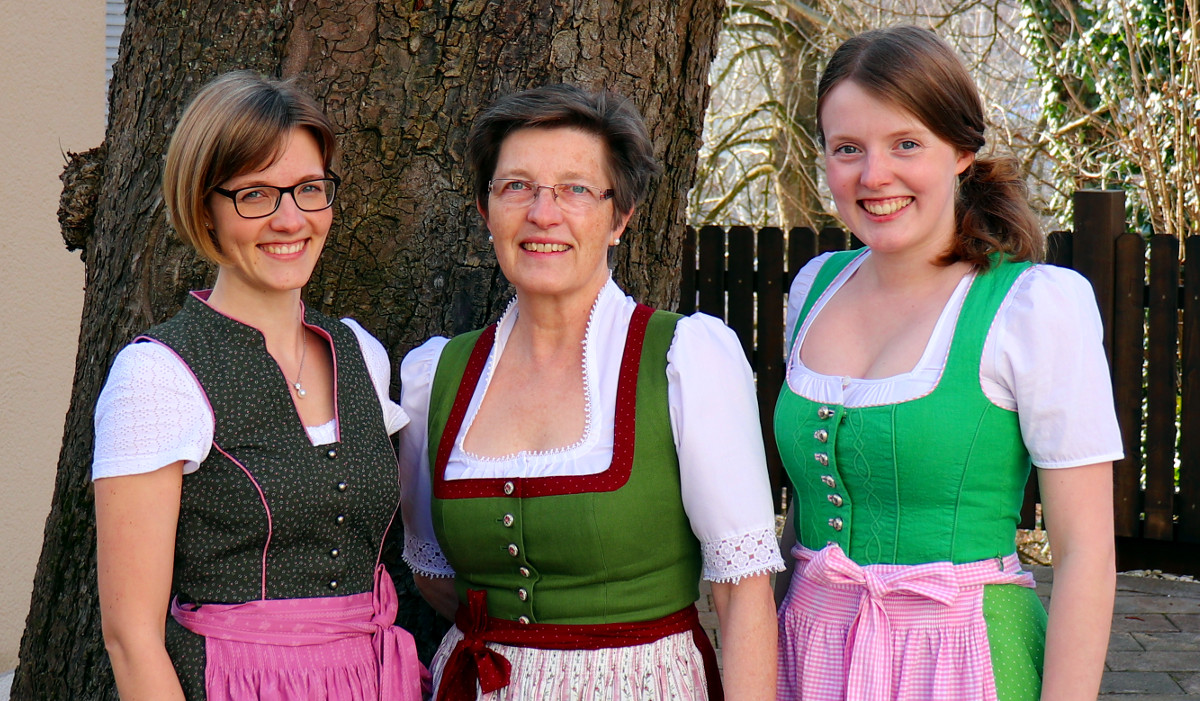 Family Göttler : About us
Family business run by the fourth generation
The history of the B&B Göttler dates back to the year 1901 when Hedwig Göttler took over the brewery Zach which had existed since 1885. From then on she and her husband ran both the brewery and the inn.
From 1919 onwards, their son Hans Göttler and his wife Franziska headed the business. Both the brewery and the inn were known region-wide for their delicious beer types. In 1930 the family planted the chestnut tree in the beer garden… and it still stands there today!
In 1952 Hans and Franziska's son Hans Sen. took over the business with his wife Irma. Hans Sen. and Irma had two children: Hans Jun. who works at the University of Passau and Gertraud, the current boss. Because of Hans Sen. Göttler's illness the brewery was closed in 1967. From then on the inn served the beer of the brewery Erharting. In the 1970s both the beer garden and the dining area were modernized and enlarged. After the early death of her husband in 1978, Irma managed the inn on her own, but still very successfully.
In 1994 a modern B&B was added to the old inn. Gertraud Geisberger (née Göttler) took over the family business and has been running it with lots of dedication ever since. In February 2021 Irma Göttler died. Gertraud's daughters Susanne and Michaela play their part in running the B&B.